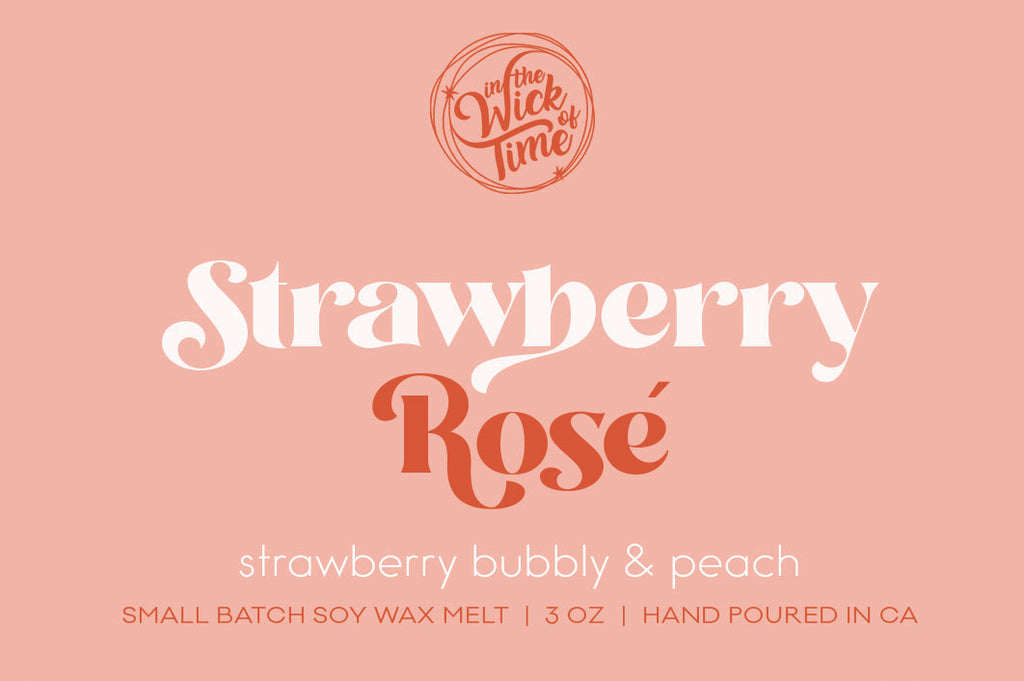 In the Wick of Time
Strawberry Rose Wax Melt
Notes: strawberry, bubbles, raspberry, peach, musk, vanilla
Indulge in the delightful allure of Strawberry Rosé, a candle that encapsulates the essence of pure bliss. Envision a whimsical symphony of flavors as luscious strawberries, drenched in sugary effervescence, dance harmoniously with the tangy embrace of raspberries and the succulent juiciness of ripe peaches.
With each gentle flicker, the air becomes infused with the sweet nostalgia of summer, filling the room with a playful, bubbly aura. As the fragrance swirls around, notes of vanilla and velvety musk embrace the fruity medley, grounding it with a soft, creamy undertone.
The Strawberry Rosé candle casts an inviting glow that complements any ambiance, making it the perfect companion for moments of relaxation and joyous celebration. Embrace this enchanting concoction that captures the essence of a sun-kissed picnic in a whimsical garden, and let the magic of its aroma transport you to a world of delightful fruity fantasies.
This scent is phthalate free.
In The Wick of Time wax is:
*made from pure 100% soybeans
*USA grown
*Kosher certified
*Cruelty free (Fragrance oil as well)
*Pesticide, herbicide, and toxin free
*Fragrance oils are paraben free
HOW TO USE:
Place one or two cubes of the wax into your wax warmer. Experiment mixing and matching your wax melts to create your own custom scent. Enjoy the ability to control the amount of scent you experience, whether that is stronger or softer, by reducing or adding as much as you like!
---
Share this Product