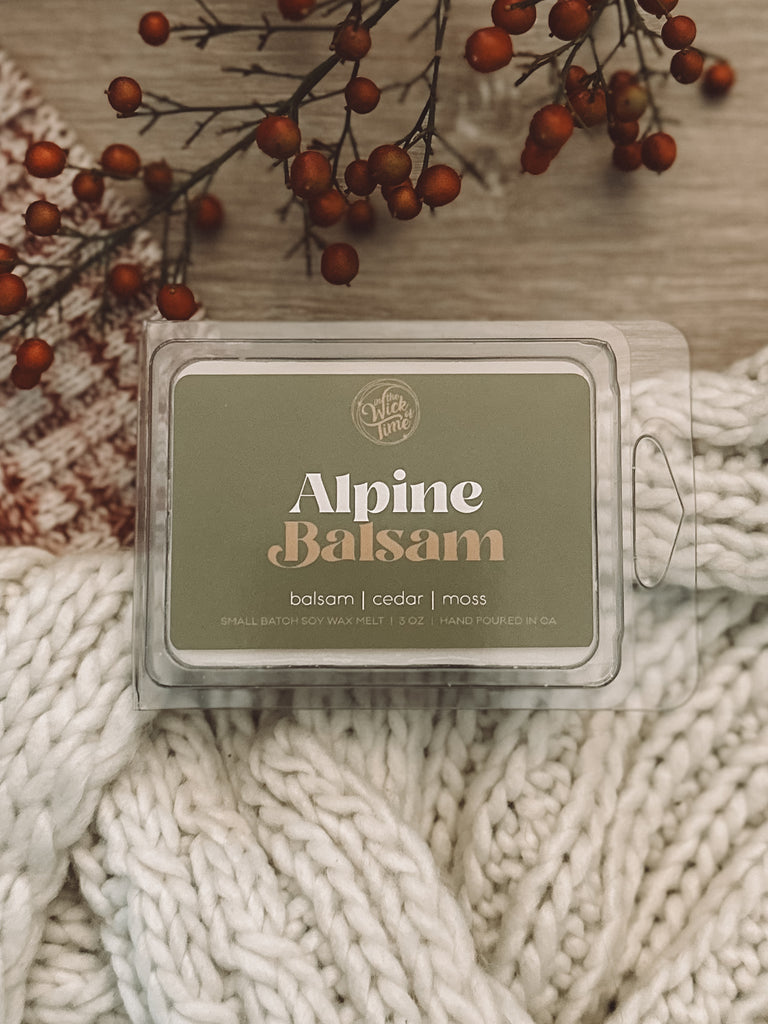 In the Wick of Time
Alpine Balsam Wax Melt
Notes: balsam, pine, cedar, champagne, bergamot, patchouli
Experience a winter wonderland with Alpine Balsam's blend of champagne, citrus, balsam, cedar, moss, pine, juniper, and patchouli fragrances. Take a deep breath, and you can almost feel the crisp snow crunch under foot and a light breeze carrying the woodsy scent of pine needles. Now that's what we call mountain fresh!
This scent is phthalate free
In The Wick of Time wax is:
*made from pure 100% soybeans
*USA grown
*Kosher certified
*Cruelty free (Fragrance oil as well)
*Pesticide, herbicide, and toxin free
*Fragrance oils are paraben free
Wax patterns and shades may slightly vary. Frosting may or may not occur, it is the nature of soy wax and not considered a defect. 

HOW TO USE:
Place one or two cubes of the wax into your wax warmer. Experiment mixing and matching your wax melts to create your own custom scent. Enjoy the ability to control the amount of scent you experience, whether that is stronger or softer, by reducing or adding as much as you like!
---
Share this Product