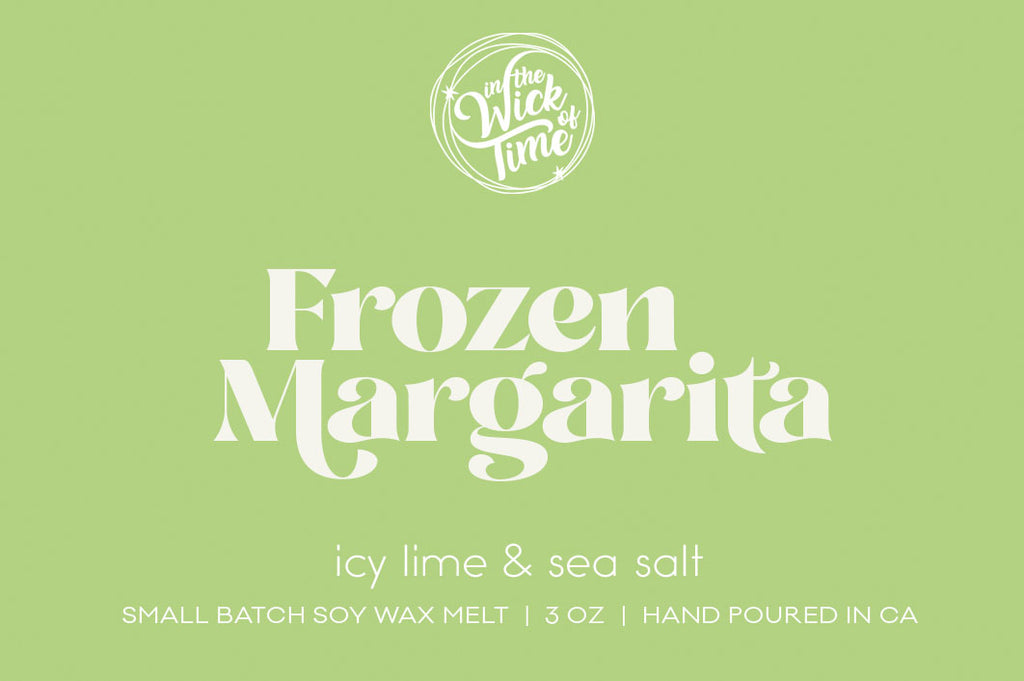 In the Wick of Time
Frozen Margarita Wax Melt
Notes: lime, lemon, sea salt, guava, strawberry, pineapple, rum
Get ready to fiesta with our Frozen Margarita candle! 🍹🎉 First, let your senses dance with the zesty and tangy top notes of Lime and Mandarin Orange essential oils, setting the mood for a tropical adventure. As you take a whiff, you'll be whisked away to a sunny beach party with Southern Valencia, Lemon, and a pinch of Sea Salt!
The heart of this candle is a refreshing blend of frothy iced Guava Nectar, juicy Strawberries, and a splash of Pineapple, creating a mouthwatering aroma that's like sipping on the perfect poolside cocktail.
As the party continues, you'll find yourself indulging in the sweet decadence of Brown Sugar, the smooth warmth of Vanilla Rum, and the subtle allure of Musk. It's a true celebration for your senses, so light up the Frozen Margarita candle and let the good times roll! 🕯️💃🏻🌴
This scent is phthalate free.
In The Wick of Time wax is:
*made from pure 100% soybeans
*USA grown
*Kosher certified
*Cruelty free (Fragrance oil as well)
*Pesticide, herbicide, and toxin free
*Fragrance oils are paraben free
HOW TO USE:
Place one or two cubes of the wax into your wax warmer. Experiment mixing and matching your wax melts to create your own custom scent. Enjoy the ability to control the amount of scent you experience, whether that is stronger or softer, by reducing or adding as much as you like!
---
Share this Product