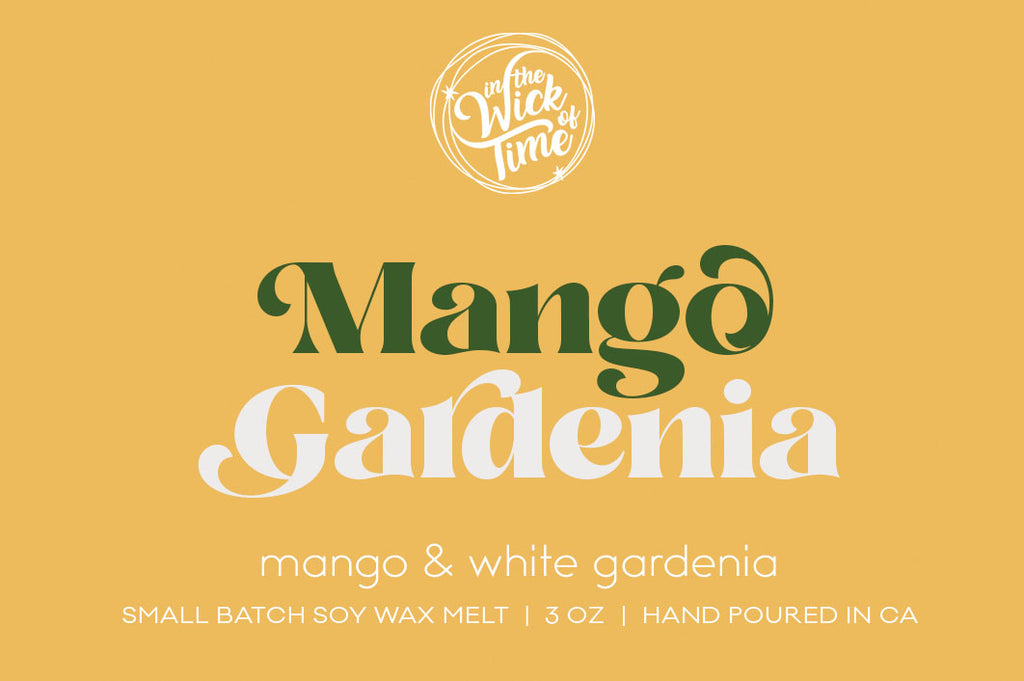 In the Wick of Time
Mango Gardenia Wax Melt
Notes: mango, gardenia, coconut, peach, tonka bean
Introducing the tropical paradise in a candle – Mango Gardenia! Prepare to be whisked away to a sun-kissed island bursting with fruity delight and blooming flowers. This scent is the ultimate vacation in a jar, filled with luscious mangoes and sweet gardenias dancing hand in hand.
Picture yourself sipping coconut cocktails under swaying palm trees while the irresistible aroma of peaches tickles your nose. Just when you thought it couldn't get any better, the light musk and tonka bean embrace you like a warm, sandy hug, making you feel right at home in this fragrant oasis.
Indulge in the fusion of playful and sophisticated notes, creating a harmony that will turn any space into your personal tropical sanctuary. Mango Gardenia: the candle that brings paradise to your senses! Get ready to escape without ever leaving your cozy corner.
This scent is phthalate free.
In The Wick of Time wax is:
*made from pure 100% soybeans
*USA grown
*Kosher certified
*Cruelty free (Fragrance oil as well)
*Pesticide, herbicide, and toxin free
*Fragrance oils are paraben free
HOW TO USE:
Place one or two cubes of the wax into your wax warmer. Experiment mixing and matching your wax melts to create your own custom scent. Enjoy the ability to control the amount of scent you experience, whether that is stronger or softer, by reducing or adding as much as you like!
---
Share this Product